e-Commerce is rapidly becoming very popular. Various companies are already tapping into this market. Don´t be left behind!!!
We can provide you with an online shop where you can advertise your product online. You can start accepting online payments directly into your bank account. We can link your shop to any e-commerce gateway including PayPal.
The online shop can be customized based on your individual needs. We take care of the design and if you have something in mind we can always accomplish it too!!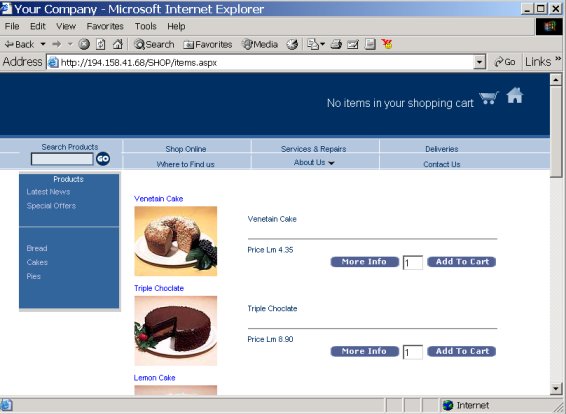 We are offering the best solution for keeping your site updated by the minute. You will be able to update your website without requiring any know-how of html.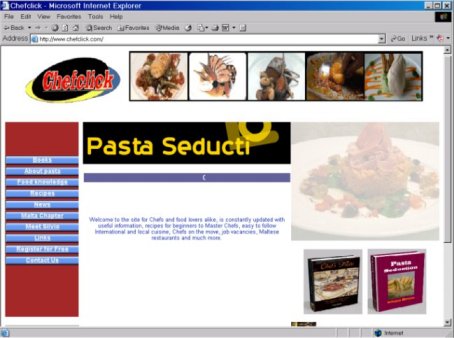 Each site we build is equipped with a 'Site Manager' a password restricted area where you can manage your site, add new products, add new categories, check the news, etc.

From the 'Site Manager' you can add new products, delete products and have your website content updated in real time .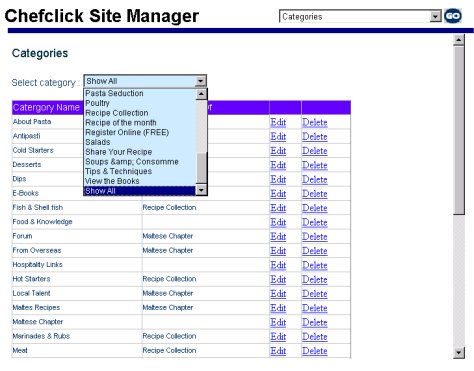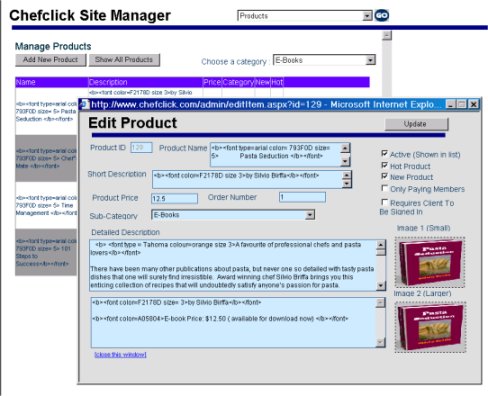 We can provide different add-ons(sections) to your site including Forums, News section, About us section, Link to us section, Email this to a friend section, Contact Us, and much more. All this can be administered through the 'Site Manager'

When a visitor fills the 'contact form' an email is sent to your account. But not only this! A new customer record is inserted into the database. Your website is more then a static website, because it is built around a database.
When a client buys a product from your online shop, you will receive an email with the customer details and details about the items he/she purchased. A transaction is also created and stored into the shop's database. The customer information is also stored into a separate customer's database.
You can send newsletters to your customers, you can have an online forum ,etc and everything is managed from one single console i.e. the site manager.
Shopping Cart & Checkout
Your customer can access the shopping cart at all times, while he is looking at your products.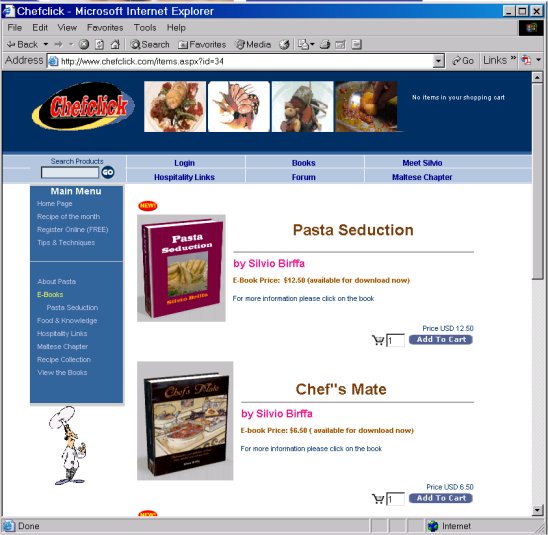 From the shopping cart your customer can remove items, change quantities and have the price re-calculate from within the same page.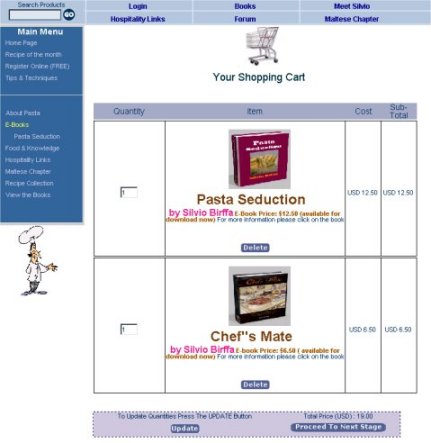 The checkout process is sub-divided into four easy steps.
Step 1 - What are you going to buy (i.e. your shopping cart)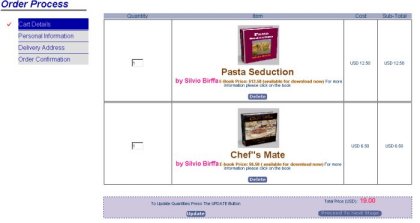 Step 2 - Enter your personal details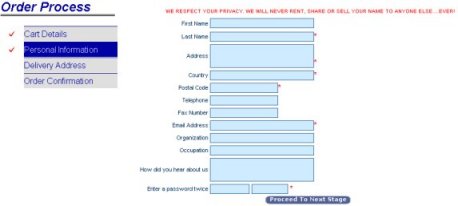 Step 3 - Delivery information (When Applicable)

Step 4 - Checkout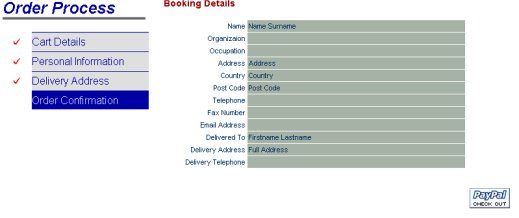 SSL Certificates and Digital Security
SSL Certificates are necessary when your site accepts online payments and therefore needs to capture credit card numbers.
SSL certificates are used to digitally encrypt sensitive data like personal information and credit card numbers. This way, your customers will know that they can safely submit the required information online to enable them to shop from your site.
SSL certificates have an annual recurring cost. For those of you who cannot afford this option, we can provide you with an alternative solutions whereby the credit card details are capture by a third party entity (such as Paypal) and then the customer is returned back to your site. In this way you are not paying for the SSL certificate yourself.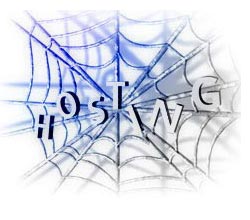 Web Hosting and Domain Registration
We can take care of your site's web hosting and domain registration. We can also provide you with a dedicate hosting solution, whereby you will have your own server and unlimited web space.
We can customize the online shop based on your individual needs. Feel free to contact us for a free demonstration of our system.