We are proud to present a complete point of sale and appointment management system for hair & beauty salons and spa owners. The system is user friendly and is equipped with the basic functions required to smoothly run your salon.
The main screen shows the appointments (per day or per week)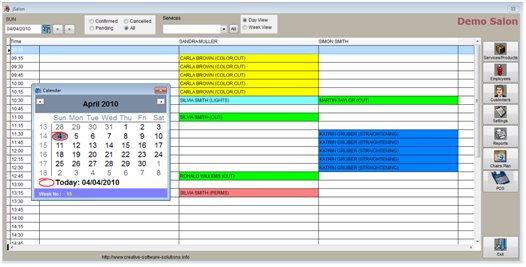 Services are shown on a time-line and can be coloured so as to created an easier visual feel. You have one column for each employee and you can view the appointments per day or per week. To create a new appointment you just click on an empty sell.
The clients screen comes up so to select the client.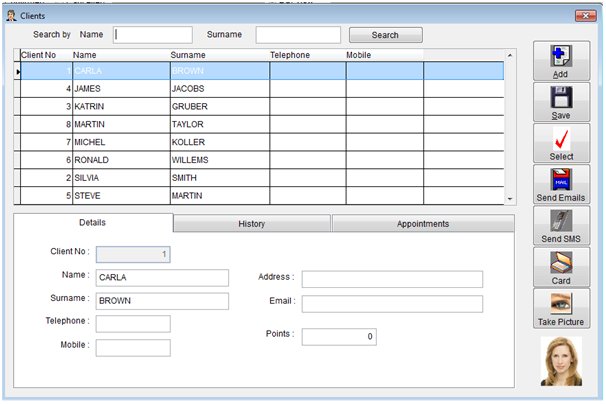 You can keep a detailed track history of your clients. You can take a photo of your clients, you can send them an email or send them an sms.
After selecting the client by double clicking on the client record, the appointment details screen opens where we enter further details about the appointment including the services which will be provided.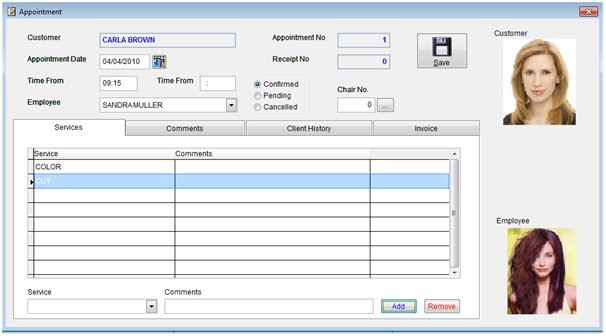 You can event select the chair number by double clicking the chair from within the chair plan. You can select the employee for the client, decide on how long the appointment will last, etc. From the client history tab you can quickly see what are the client habits and may be select the better time slot to fit your client needs.
As part of jSalon you have a complete Point of Sale system which you can use to sell other products and not just services.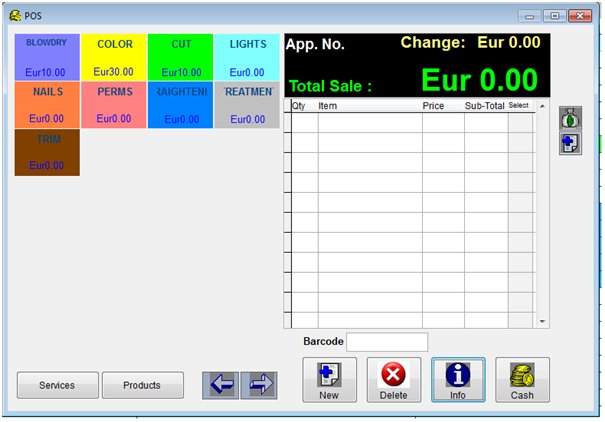 The POS screen integrates nicely within the appointments because once you are ready with a client your just open the POS screen and cash out that client and printout the receipt.
You can set a commission % for each service and have a report that tells you how much commission each employee did on particular period of time.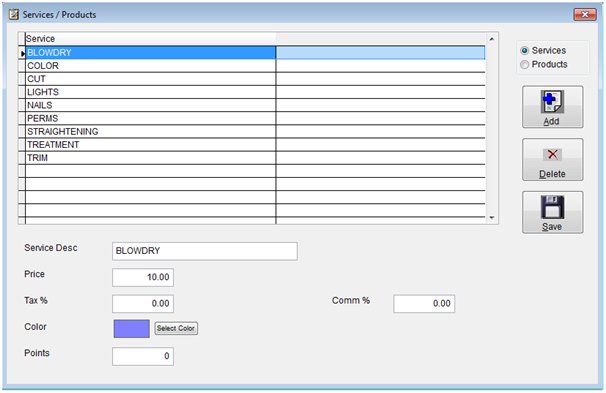 From the same screen where you manage your services, you can also manage your products.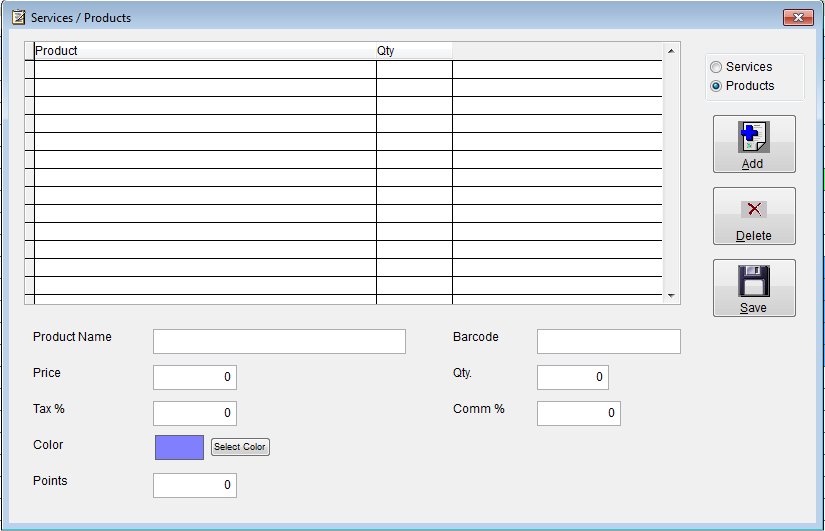 You have a stock control system because you can easily keep track of the stock levels (quantities) for each of product you sell at your salon.
With jSalon you can also manage your customer membership fees, expiration dates, renewals, etc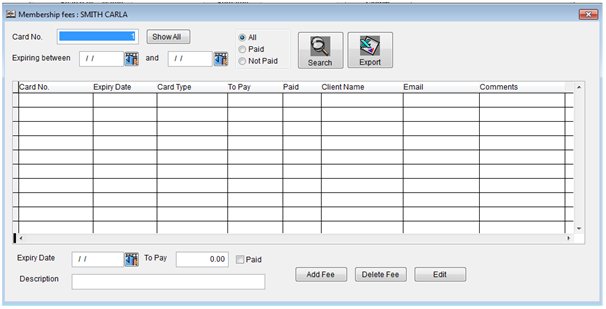 You can query your sales in different ways and have results exported to excel for further analysis if you want.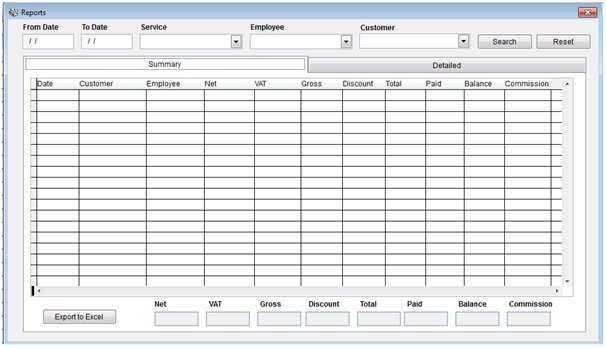 These are some of the main features provided in jSalon. We can further customize the system based on your individual needs. Feel free to contact us for a free demonstration of our system.
You can also download a demo version on your computer by filling the following form.