You have a DVD rental shop then jMovie is the right tool for you! jMovie will help you organize your DVD rental business.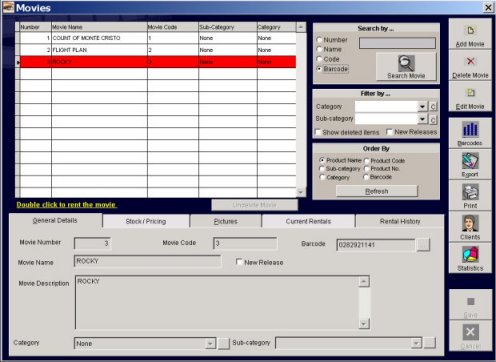 With jMovie you can organize your movies into categories and sub-categories.

You can include pictures and keep a brief description about each movie.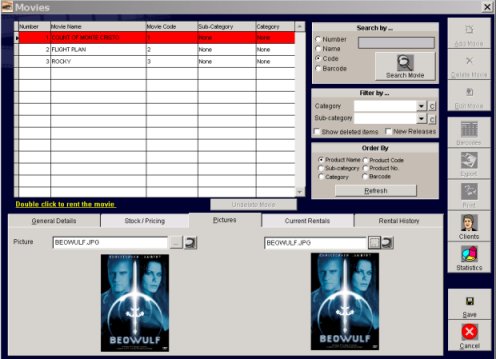 You can barcode your movies. No more data entry when a client wants to rent a movie. You just scan it !!!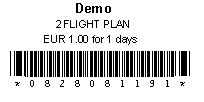 You have complete control on your customers and you can search the database with various criteria.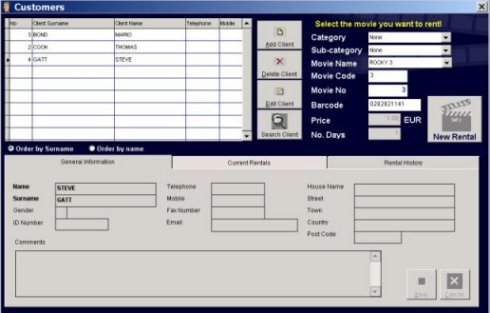 You can have your customer pay when renting the movie or else when returning it. Its up to you which method to use!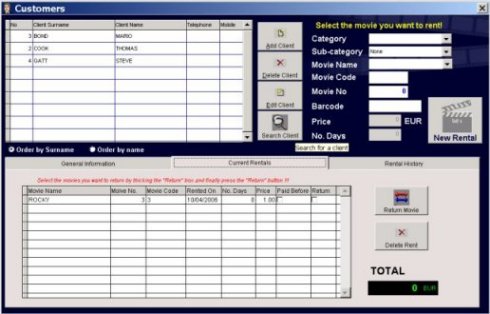 You have various reports and statistics including
- Favorite movies
- Best customer
- In stock movies
- Rented out movies
- Overdue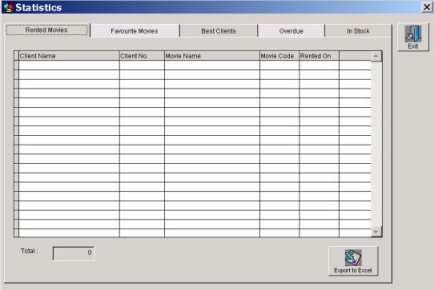 These are some of the features provided in our DVD Rental System called jMovie. We can customize the system based on your individual needs. Feel free to contact us for a free demonstration of our system.
You can also download a demo version on your computer by filling the following form.